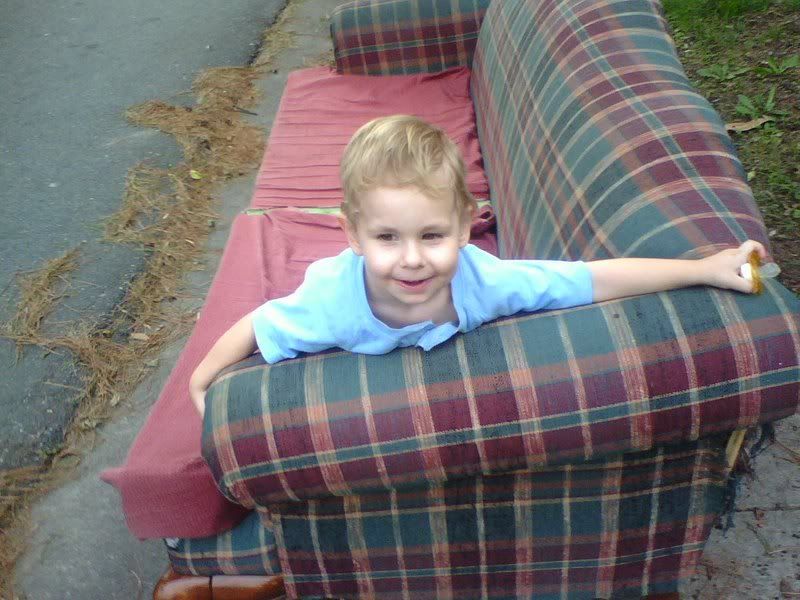 Okay so I'm not actually putting Alistair up for sale but with his reaction to us putting the old couch on the road yesterday you'd think that I was. Derek and I finally had a free minute together to take the old messed up couch out to the road and Al had a fit. At first he thought that we were getting rid of the new couch and he ran to it crying, "no, not my special couch". Then, he did the same with the old couch, only this time he put together an all out protest. He sat down on it and wouldn't get off. We extracted an Al from the couch after a few moments but he continued to cry and attempt to block our progress out the door. We finally go the thing out and the crying continued until he ultimately decided that he did indeed want to go down to the curb and say goodbye to the thing. This was of course 20 minutes later... I think that my ears are still bleeding!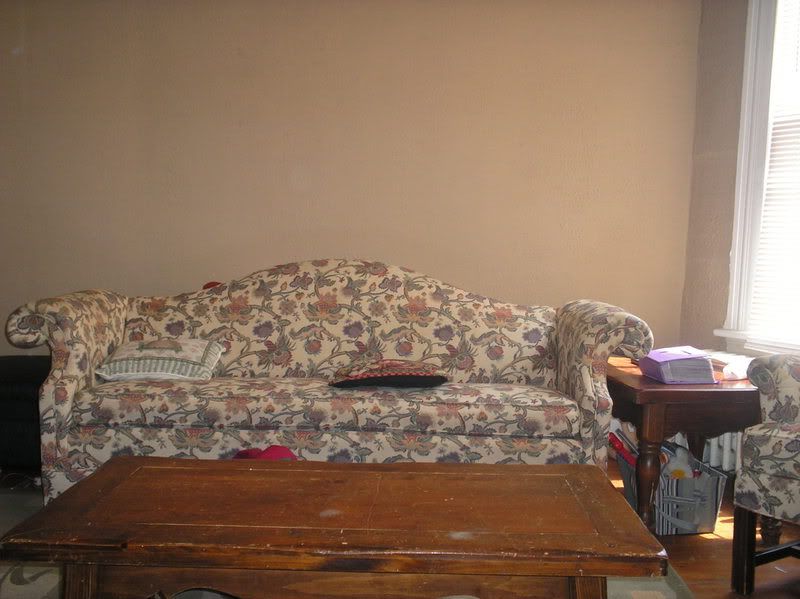 So, we have a new couch courtesy of the old church building (from our new branch) and our branch president who was kind enough to hang onto it for us. It actually matches my area rug! How cool is that?! This picture is from before I got the photo wall put up behind it. Yes, I've been here less than 3 months and I'm hanging pictures... I know it's a new thing for me!
I never did post pictures from our trip to story time here. A couple of weeks ago I rode the kids down to story time at the library. We had fun, met some other kids... They do crafts here so the kids had a blast. In the picture the kids are holding up some signs, that wasn't the craft. They made mice out of paper plates. I accidentally left my keys (bike lock key included) on the ground and the bike didn't get stolen, so that's nice.
It's also occurred to me that I didn't post pictures from the move. So, here are some of us moving in. In the picture with all the kids they're watching a train go through town at the crossing 2 blocks up the street (they're big blocks though).