So, last week was total chaos. Hence, the complete and utter lack of a post. Derek sequestered himself up at the lake in order to get some studying done. Which left me alone with two little boys from Sunday afternoon until Thursday late morning. I really should be thankful because it was supposed to be Saturday!
At any rate, the kids misbehaved in countless ways! Especially because the Saturday before my dear hubby left was Stake Womens Conference. I was ushered off in a car full of old ladies, whom I rather carefully ditched when we got there, on a two hour car ride. Two hours of sitting in the back seat and having no clue what to say! Anyway, my allergy medicine wore off before the TWO HOUR trek back so I had a headache getting into the car and became predictably car sick. I usually get motion sickness which is why I don't like going places in a full car unless we're taking a van (because the third row in most vans has stadium style seating so that you're not looking at the back of someone else's seat the whole time while turning green).
Anyway, we rode to church in the morning as usual. The kids were so insane during sacrament that I skipped Sunday School to calm down. And we went home and began the week of insanity.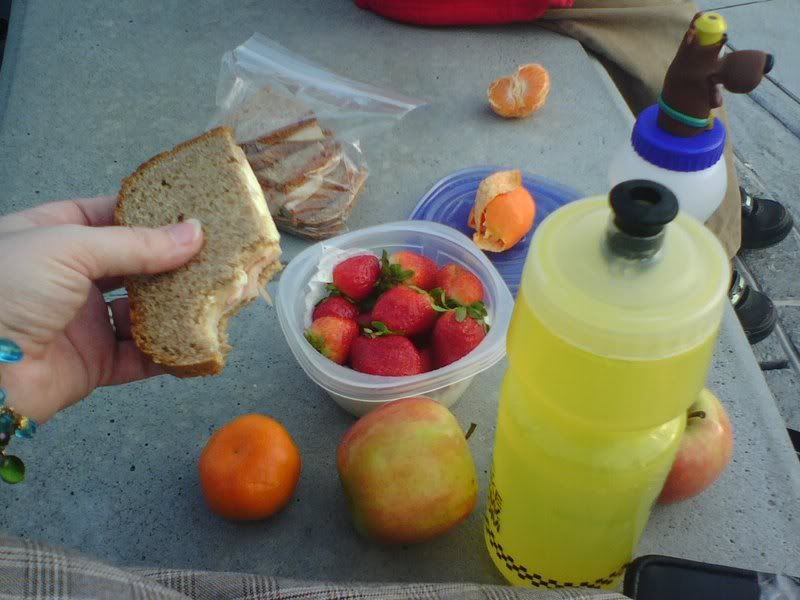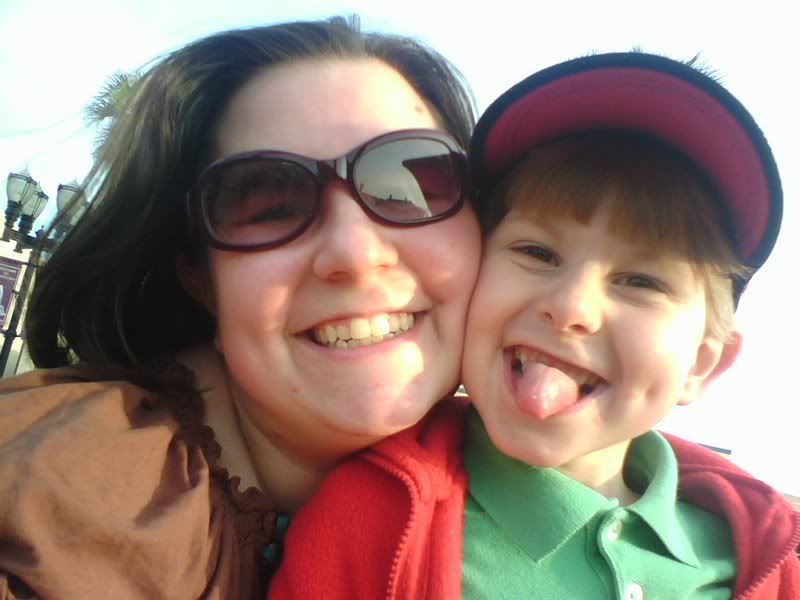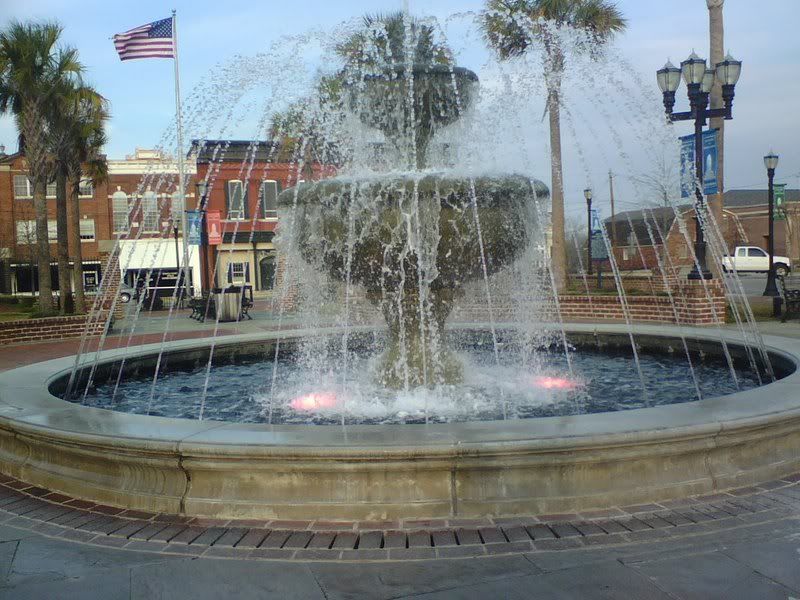 We did have some good times though. We had a date day on Monday. MaLew, Derek's mom, came to pick up Al because he asked her on a date. Rhys was upset so we went on our own beautiful date to the fountain downtown. We rode the bike and he made a wish in the fountain. We picniced on the side of the fountain until it turned on causing much squealing and soaking of food. Rhys greeted all of the ladies leaving their offices around the town square for the night. We made it home just as Alistair got back from his date.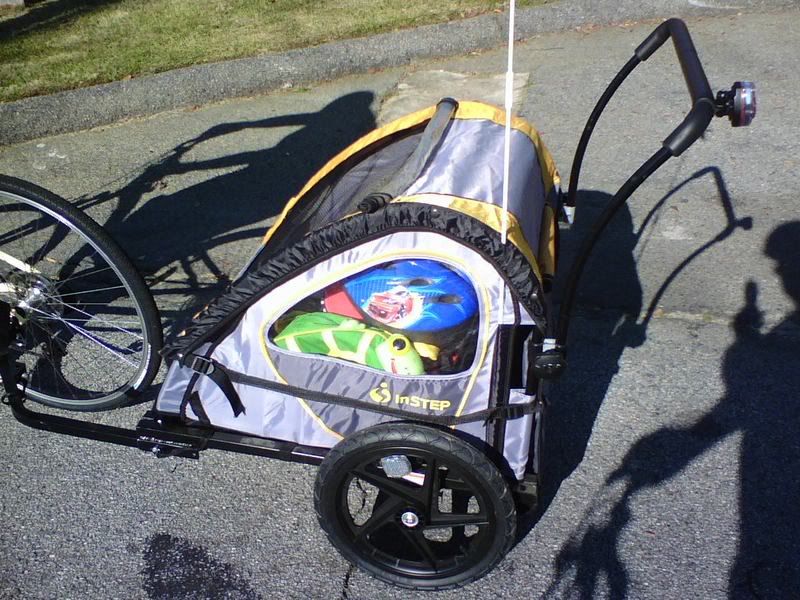 Daddy came home just in time to go to the library with us on Thursday. That is just in time after installing a new mirror on my bike, attempting to put a rack behind my seat, and ultimately installing the rack on his own bike. So, he got to carry the books. Rhys attempted to take a nap on the ride home by using his backpack as a pillow. It's a short trip so he was only marginally successful.
But I was convinced all day Thursday that it was actually Saturday....
At any rate, the prep for Easter started at that point. I tried to knit Rhys a blue sweatervest on the knitting machine and somehow dropped one of the weights for the ribber directly on one of the long bones in my wrist - still hurts! I gave up and sent Derek to the store to find something appropriately festive. Luckily we already had something that matched for Al to wear. Hubby did a fantastic job picking out some rather springy shorts.
Did I mention that I had to prep my Relief Society lesson at some point in there.....? Katherine, Derek's sister, and her kids are in town as well. So... blogs may be few and far between for at least another week.